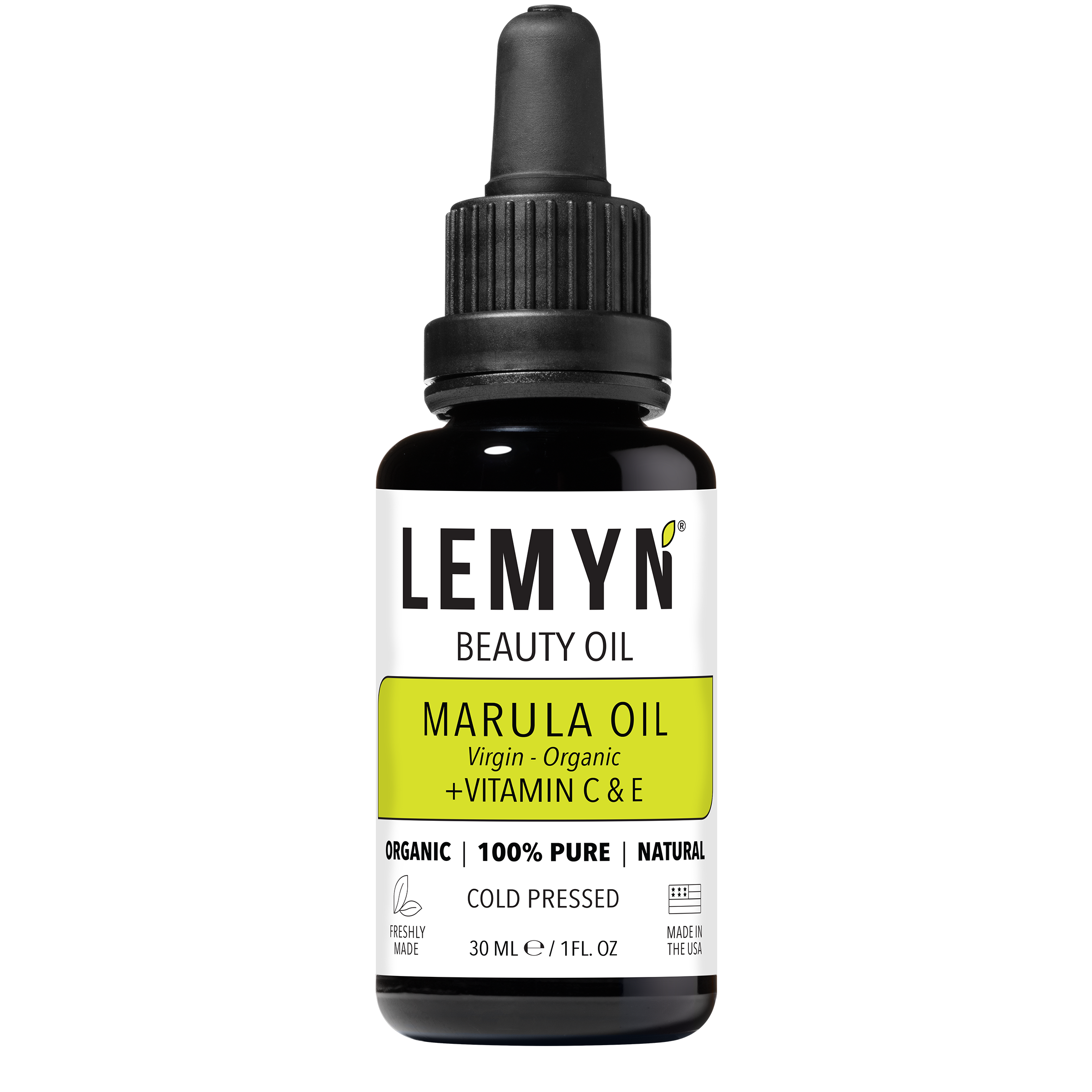 Marula Face Oil | Vitamin C & E Supercharged | Freshly Made | Organic
1. Clinically-Proven Vitamin C Magic: Tetrahexyldecyl Ascorbate (THD) meets Marula oil! Dive into the gold standard Vitamin C of skincare, with validated antioxidant & deep-skin penetration benefits, resulting in a luminous complexion.

2. Organic, Cold-Pressed, Virgin & Power-Packed: Marula oil, already celebrated for its hydration, is further elevated with Vitamin E, ensuring a potent, radiant skin transformation.

3. Handcrafted Freshness Promise: Artisanally crafted in small batches in our Santa Barbara state-of-the-art family-operated facility. Pure, direct from nature to your skin, ensuring unmatched quality without preservatives or fillers.

4. Eco-Conscious Luxe: Immerse in a blend that's organic, vegan, cruelty-free, and eco-aware. A fusion of ethical luxury and exceptional skincare. This Luxury Facial Oil is housed in a patented violet glass that protects and preserves the ingredients, extending shelf life.

5. Happiness & Freshness Guaranteed: If you're not completely satisfied with your purchase, simply reach out within 30 days for a no-fuss refund or replacement - you decide. Plus, our Freshness Promise: We consistently supply Amazon with freshly handcrafted products. Should you ever get an item over 6 months old, tell us and receive a complimentary brand-new replacement.

Ingredients: Prunus Domestica (Plum) Seed Oil*, Tetrahexyldecyl Ascorbate, Tocopherol *ORGANIC